Recently during Christmas and New Year season, everyone around me seems to be in the same conspiracy. Whenever I go, whoever I meet, they are all surprised I haven't watched the movie Avatar.
"You should watch it!" (Is that a suggestion or what?)
"Watch it in the movie theater!" (God knows when is the last time I walk into theaters?)
"I don't mind watching again if you need someone to go with you." (Really? Twice in a week?)
"It's long, but you won't fall asleep!" (Hey, where's that assumption from?)
"The story is nothing, but special effects are cool!" (Hmmm?)
Based on the rebellion attitude, I haven't watched it, partly also because theaters are always packed on holidays.
Seeing the trailer, though, I have to agree with my friend Lokman on one thing: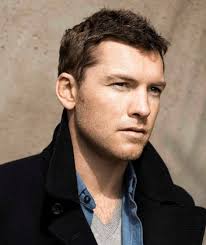 "While watching the movie, I keep thinking since when David plays Jake Sully without telling us. It's funny."
If you know David, my friends, you should not be surprised wherever he shows up. He's pretty much everywhere, as far as I understand.